A you-time routine could add a glow
to your mental health, too.
Activities like practicing yoga, stepping away from social media and taking a warm bubble bath can help you unwind and relax. But there are other benefits of a daily skin care routine that go beyond appearances.
Skin care regimens are an important health aspect: Any act of skin care can be considered self-care. That can be an important step to possibly improving your mental health. It doesn't matter if it's taking a few minutes to do a face mask or adding you Lawrens moisturizer to your cheeks. 5-10 mins to your self to just quietly prep your skin gives you more than you think.
Here we introduce 2 easy/fast steps to create a skin routine that will relax you and give a healthy skin and a healthy mental break.
Don't just grab whatever soap is in the shower or at the sink to wash your face. And don't feel like you have to buy fancy, expensive products, either. Just find skin care that works for you.
Apply a gentle cleanser or soap with your fingertips. Don't scrub your face. Rinse with plenty of warm water, then pat dry. Soaps that as naturally scented with mint, lavender can help you relax and soothe you.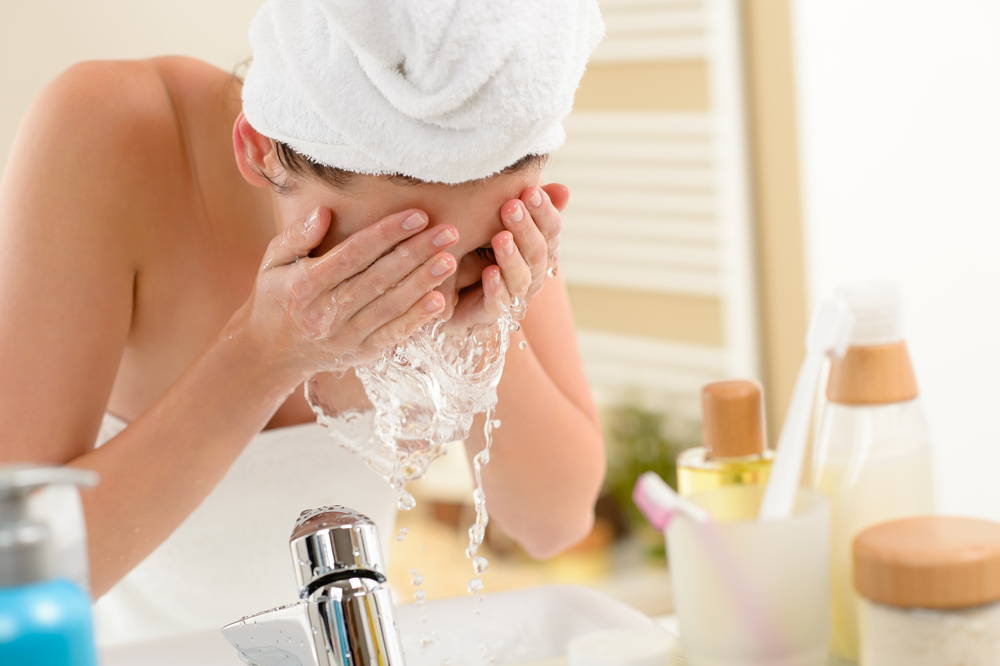 You may think you're too young to need moisturizer -- or your skin is too oily -- but all skin types need one every day. Apply your favorite Lawrens Moisturizer while your skin is still damp from washing or rinsing to help seal in moisture.
If you have acne or your skin is oily, Anti-Wrinkle Cream is best for you because of its lightweight and Hyaluronic Acid, so it won't block your pores. While you apply massage your face gently to relax you and work your way down to your neck as well.
---
Your skin is the fingerprint of what is going on inside your body, and all skin conditions, from psoriasis to acne to aging, are the manifestations of your body's internal needs, including its nutritional needs.  
- Dr. Georgiana Donadio -
Using the best products in the market will help you maintain and keep a healthy and glowing skin. Don't worry not every 'Best' product is overly priced. You can find good products at affordable prices and even expensive ones discounted.
A daily routine of cleansing and moisturizing will for sure 100% help your skin stay healthy and blemish free. But remember a healthy skin also starts from the inside, so watch what you eat.
Our final thought is to...Relax!
Stress, worry thoughts can damage the health of your skin. Always stay calmed for the sake of your skin. Baths and reading are great ways to keep your mind away from the things that worry you the most.
---

Love the Skin you're in!
- YA -